Estimated Completion December 2023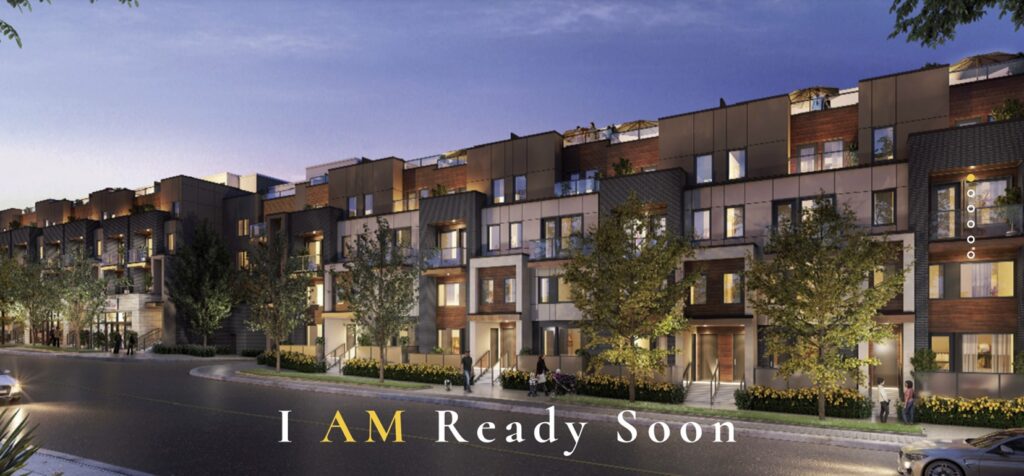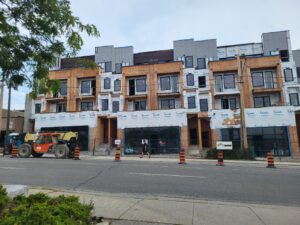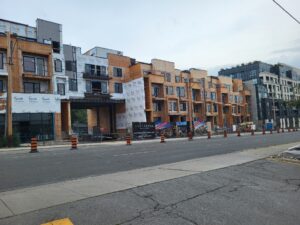 Construction progress September 2023
52 stacked 4 storey townhouses are under construction at 1455 O'Connor Drive by Rise Developments. Completion is scheduled for December 2023. The smallest layout is 990 square feet, and the largest size is 1,825 square feet. Although sales started in 2020, there are still some 1,325 square foot townhouses available from the developer with special incentives, including free parking, free locker and capped development charges. There are also several assignment sales available.
An amenity building will be located at the rear of the property, with a gym and party room. There will be an outdoor patio and a outdoor play for children. Parking will be provided in an underground garage.
The preconstruction estimate for the monthly maintenance fee is $.23 psf. Heat, hydro, water and property taxes billed separately. A staggered 5% deposit is required with offer for the last few townhouses that are for sale by the builder.
An application to build the townhouses, along with 3 retail units, for 1455, 1473 and 1475 O'Connor was submitted to the City on December 27, 2018 by 1455-1475 O'Connor Development Limited Partnership. Final building approval was given on April 7, 2022. Toronto architects Guthrie Muscovitch designed the buildings known as 1455 to 1507 O'Connor Drive.